Applesauce Puffs are Amazing!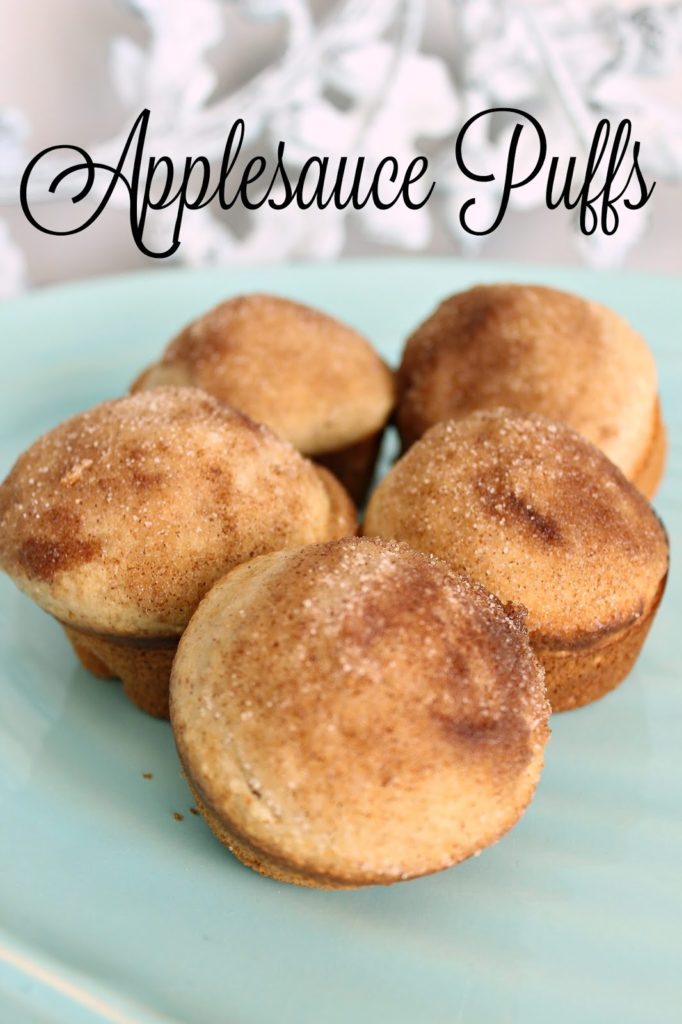 There are a few extra pounds plaguing me lately and with good reason!
Today we are loving these melt in your mouth, light as air Applesauce Puffs!
I do not know the origin of this recipe; it's one that has been in my old-fashioned recipe box for years. If I had a guess, it may have come from the Bisquick box at some point in time.
Yesterday when I found a huge jar of applesauce in our pantry, I knew these muffins were on the menu asap.
The ingredients are all items that are always in the pantry. You can right click to save this or pin it for later.
Truly, these are heavenly! The muffin isn't too sweet and the sugar/cinnamon combination reminds me of Snickerdoodle cookies. With a cup of coffee, these are amazing! These Applesauce Puffs will make you say, "Who cares about that five pounds!" I hope you'll try them and if you do, let me know what you think. 🙂
There's another recipe that we make quite often that involves Bisquick. Have you tried our Magic Biscuits? You really should try both of these but be aware that the pounds might begin to plague you too! Linking this post with: Hearth and Soul, Full Plate Thursday, Thursday Favorite Things, Anna Nuttall's Blogger Linkup, Funtastic Friday, Create*Bake*Grow*Gather, Dare to Share, Saturday Sharefest